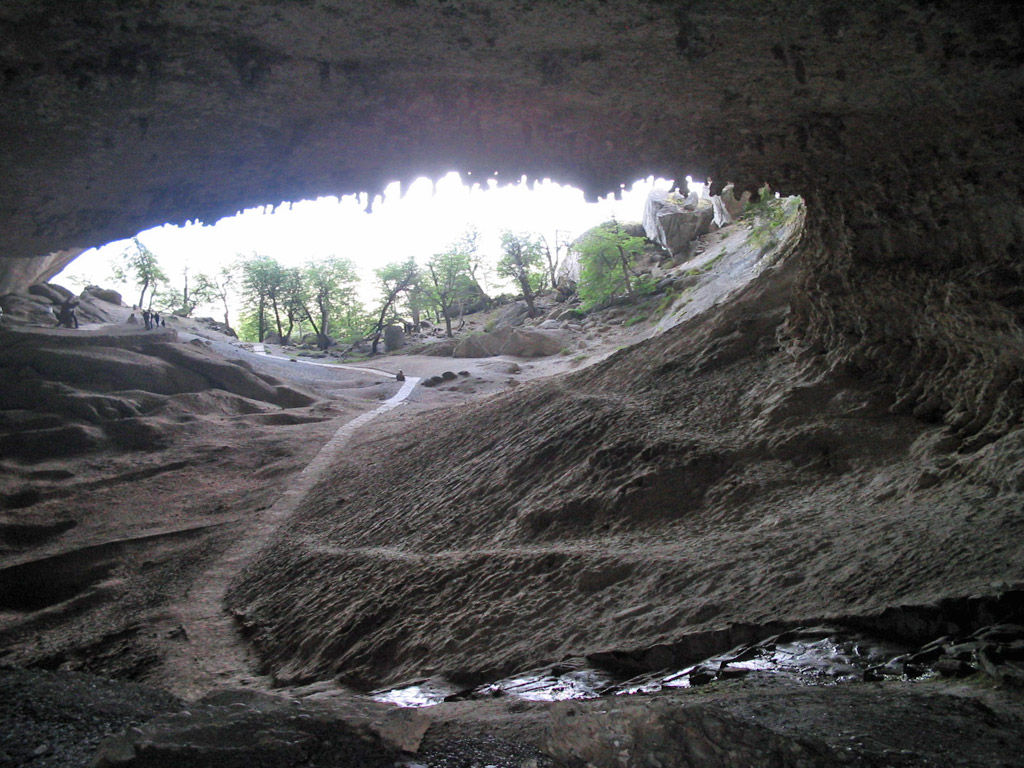 CUEVAS MTB
Our 4 hour trip begins in the city of Puerto Natales, in our transport we move 25 km northwest where is the Natural Monument Cueva del Milodón, we equip ourselves to make the circuit of 8 km of trail where we will discover the caves: "Chica" and "La del Medio", through a beautiful landscape, we will arrive at the "Cueva Grande", after your visit we will begin our return to Puerto Natales.
An incredible journey where we will go back 12,000 years.
Cuevas en MTB $ 32.000 CLP
(valor por persona en base a 3 pasajeros)
Cuevas en MTB $ 38.000 CLP
(valor por persona en base a 2 pasajeros)
MTB Ruta Rupestre
Inside Milodon Cave Natural Monument we will cycle for 8 kilometres along the trails that link the group of caves before visiting the Estancia Arqueológica Rupestre Estancia (Archaeological Cave Paintings) to enjoy a further 12 kilometres of trails pedalling through ancient forests of lenga (beech) whilst bordering the beautiful and large Laguna Sofia. We will be able to see condors and enjoy the flora and fauna of this natural setting.
This is a mountain biking trip which combines the beauty of Patagonia with its ancient history.
MTB Ruta Rupestre $ 78.000 CLP
(valor por persona en base a 3 pasajeros)
MTB Ruta Rupestre $ 89.000 CLP
(valor por persona en base a 2 pasajeros)